Just 24 hours after opening up pre-orders for the new iPhone 4S, Apple has rolled back expected shipping times for the device from expected delivery on the Oct. 14th shipping estimate of 1-2 weeks.
The iPhone 4S will launch next Friday, October 14th in the United States, Australia, Canada, France, Germany, Japan, and the United Kingdom.
There is a great demand for the iPhone 4s. From the data report of AT&T, we know that this partner of Apple has received more than 200,000 pre-orders for the smartphone in just 12 hours after the online pre-order is available. Apple's online store struggled to keep up with the traffic as pre-orders went live, with company eventually resorting to offering order temporary reservations as connections to carriers' systems to verify eligibility and service plans became overwhelmed. Users who received reservations from Apple in the first few hours of availability have until 5:00 PM Pacific Time on Saturday to return and complete their orders before losing their priority standing.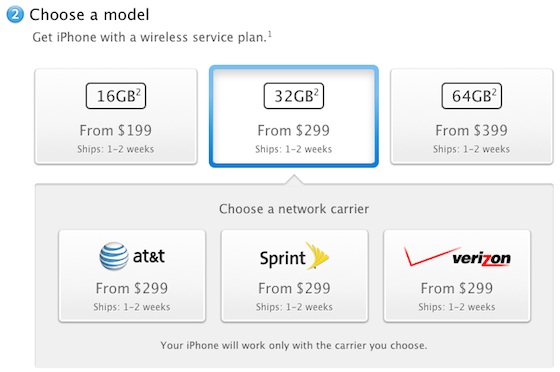 And this hot smartphone will be available till October 28 in more 22 countries: Austria, Belgium, Czech Republic, Denmark, Estonia, Finland, Hungary, Ireland,  Italy, Latvia, Liechtenstein, Lithuania, Luxembourg, Mexico, Netherlands, Norway, Singapore, Slovakia, Slovenia, Spain, Sweden, Switzerland.
Notably absent from this list is Hong Kong and China, and it's uncertain when either location will get the device officially. What a pity! Maybe it won't take long, after all, most iPhone and accessories are manufactured nearby anyway, I'm looking forward to the arrival of iPhone 4s in Hong Kong and China.